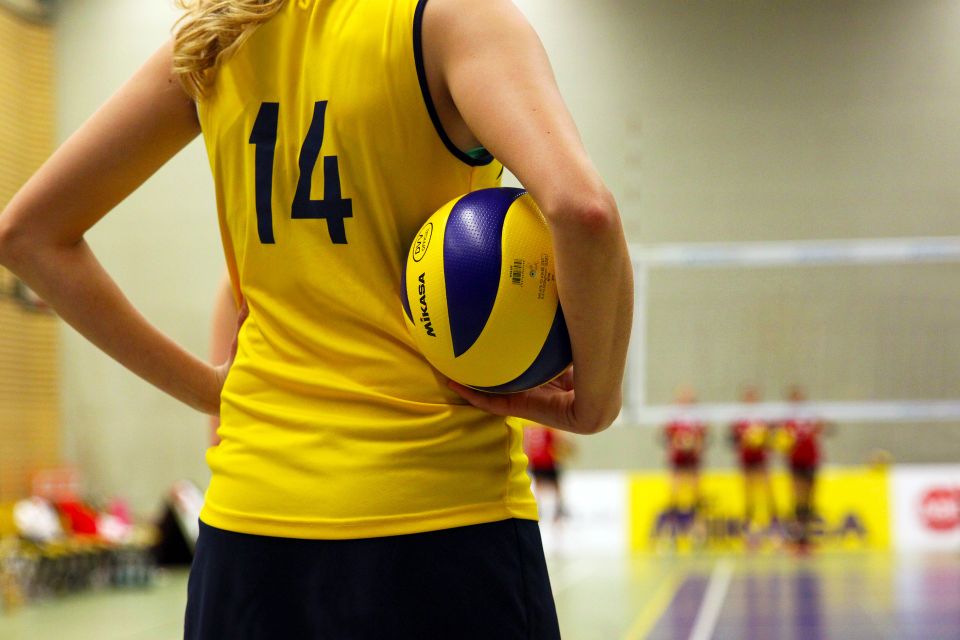 Clayton's Premier Volleyball Club

About Direction Volleyball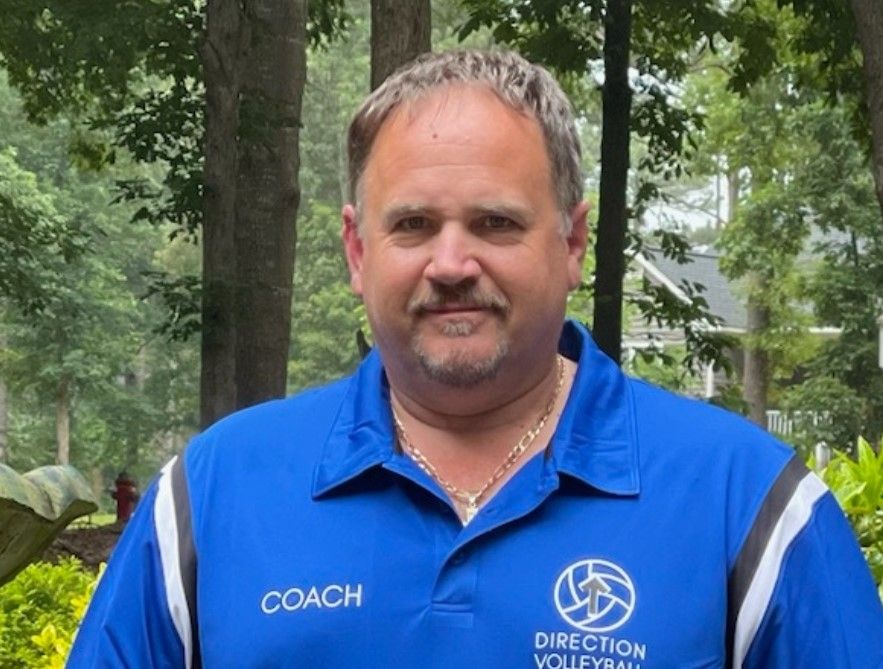 Meet Owner/Coach Paul
Coach Paul is a highly experienced and successful volleyball coach, with a proven track record of winning and building unity among his teams and their supporters. He has coached players of all ages, from 12 to 18 years old, and has shown a remarkable ability to connect with each individual and help them reach their full potential.
With years of experience under his belt, Coach Paul has developed a keen eye for talent and knows how to bring out the best in his players. He is a dedicated and passionate coach, always striving to create a positive and supportive environment where his players can thrive both on and off the court. 
Paul coached at the middle school level for several years before moving to Varsity Head Coach.  While coaching varsity, he began coaching travel volleyball teams at the national level.  Most recently leading 2 national teams to medal at National tournaments while at NC Volleyball Academy.
Coach Paul is known for his strong leadership skills, his ability to motivate his players, and his unwavering commitment to teamwork. He understands the importance of building strong relationships with his players and their families, and he always goes above and beyond to ensure that everyone feels valued and included.
Over the years, Coach Paul has led his teams to numerous victories and championships, earning a reputation as one of the most successful volleyball coaches in the area. But for him, it's not just about the wins and losses – it's about helping his players grow as individuals and achieve their goals, both on and off the court.
If you're looking for a coach who can inspire your child to become the best version of themselves, both as a player and a person, Coach Paul is the perfect choice. With his years of experience, his proven track record of success, and his unwavering commitment to his players, he is sure to make a lasting impact on your child's life.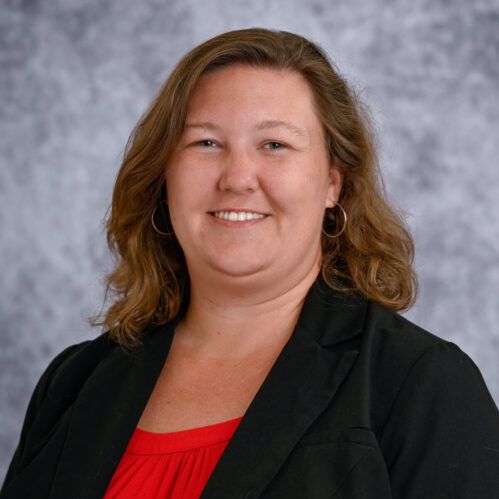 Meet Coach Haley
Haley Houser is a passionate coach with ten years of experience with both women and men teams from 12u to college level athletes. In addition, she was recruited and competed for two years as a hitter for the University of Illinois Springfield (NCAA Division II). She specializes in team building, serving, hitting, blocking and defensive skills. When she isn't coaching, H.Houser works as a digital communications coordinator for the Data Science Academy at NC State University. In her spare time she goes hiking with her dogs, works the concerts at the amphitheaters in Raleigh, and goes kayaking.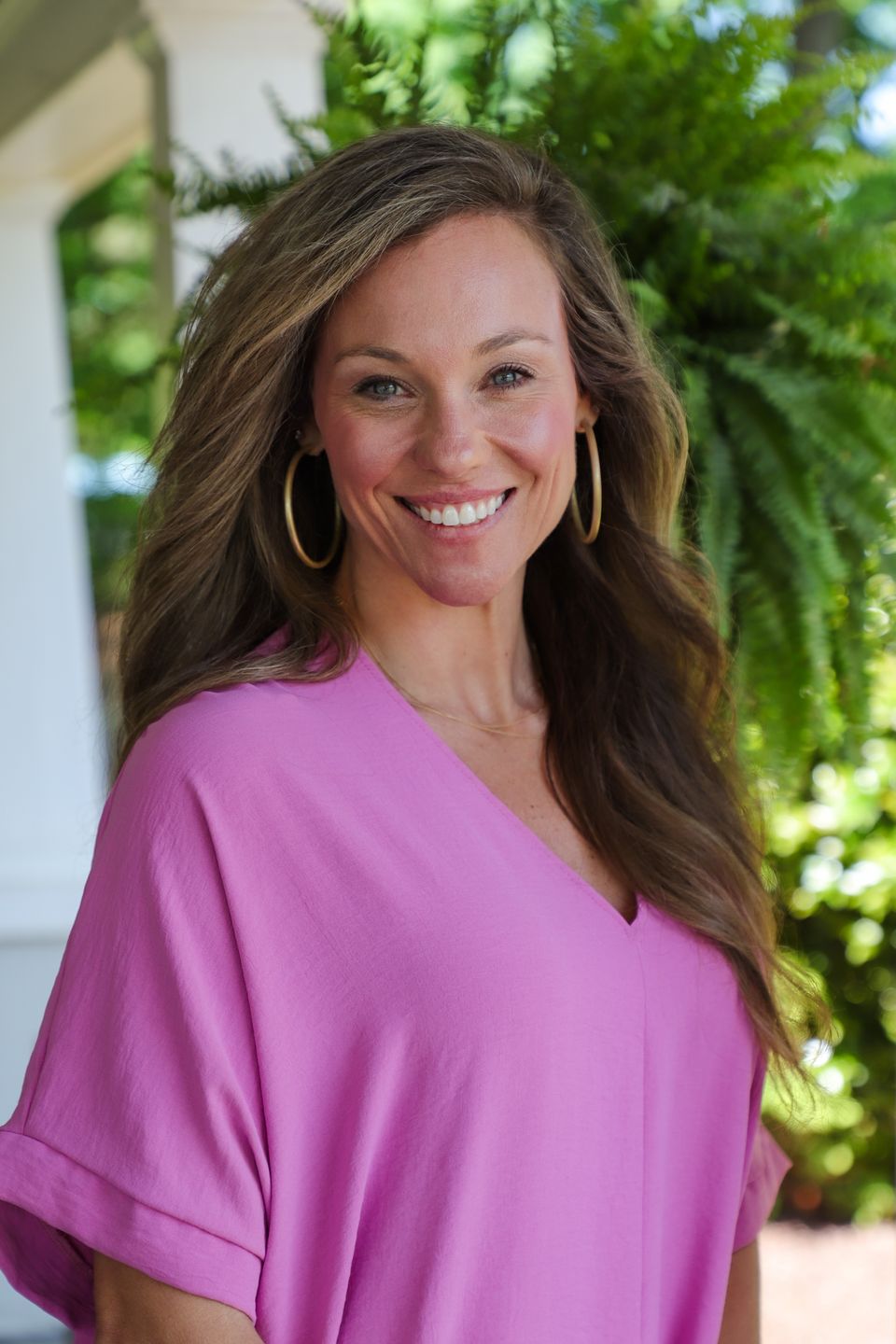 Meet Coach Brandi
Coach Brandi has a love for athletics that started at a young age, and was a multi-sport athlete in high school, graduating from Garner Magnet HS in 2000. She has a passion for mentoring young women, and serves as the youth group volunteer & leader for the high school girls group. In the last 10 years as a group leader, Coach Brandi has helped countless teens with character-building, leadership skills and guiding them to achieve their goals. She is so excited to transfer these skills to the volleyball court.
Coach Brandi spent 2023 learning the ropes of volleyball by shadowing and training under Coach Paul Hobbs. She can't wait to continue growing and learning in the coming years.
 In her spare time, she enjoys spending time with her husband Josh  of 17 years and her two daughters (CQ, Berkley) (age 7 & 13).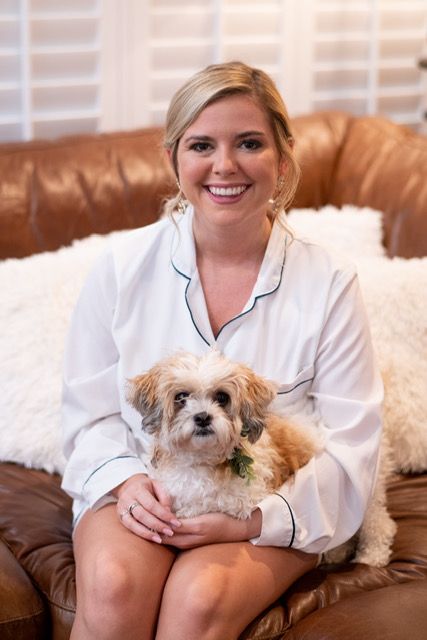 Meet Coach Carly
Hi!  My name is Carly Hartman and I am so excited to get this season started!  I went to ECU where I majored in Elementary Education with a concentration in child development.  I played volleyball for 7 years in middle and high school then started coaching in college.  I coached a local middle school my senior year at ECU and am the head coach at Johnston Charter Academy.  While coaching my teams have won 3 conference titles.  My husband and I have 3 little fur babies Roxy, Milo, and Binx!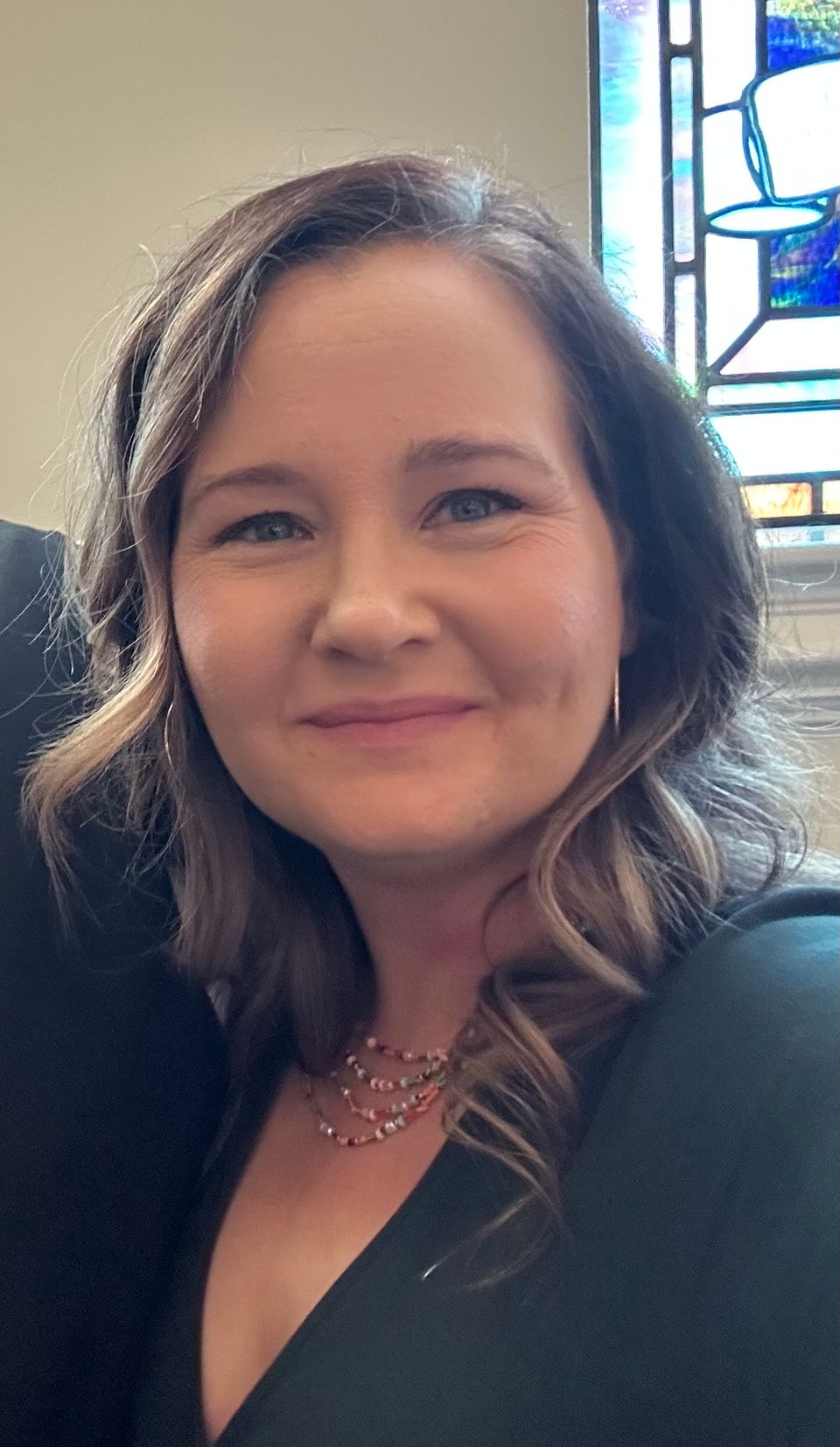 Meet Coach Kara
Hello, my name is Kara Dawson. I'm from North Carolina and I grew up in Chatham County where I played volleyball growing up. My first time touching a volleyball was in middle school and that's when my love of the sport started. I went on to play in high school and formed relationships with my teammates that I'll never lose. I continued my passion for volleyball into my college years at Methodist College. I played defensive specialist and right side hitter/back up setter. These were some of my favorite experiences and memories. After college I stayed at the school that I graduated from and worked in their Microbiology and Chemistry labs working with students. I then transitioned into working with the camps the university offered, with middle school, high school, and college students (focusing on STEM and Leadership). I'm currently a Science and Social Studies teacher at a local charter school to 5th grade students. I've also coached middle school volleyball, starting in 2018; we won conference championships in 2021 and runner up in 2018.
I believe in Direction Volleyball, what it stands for and what it will introduce players to; passion for the sport, for each other and the family that it'll build, and always with a direction to a higher purpose. I'm excited to share this experience with my girls!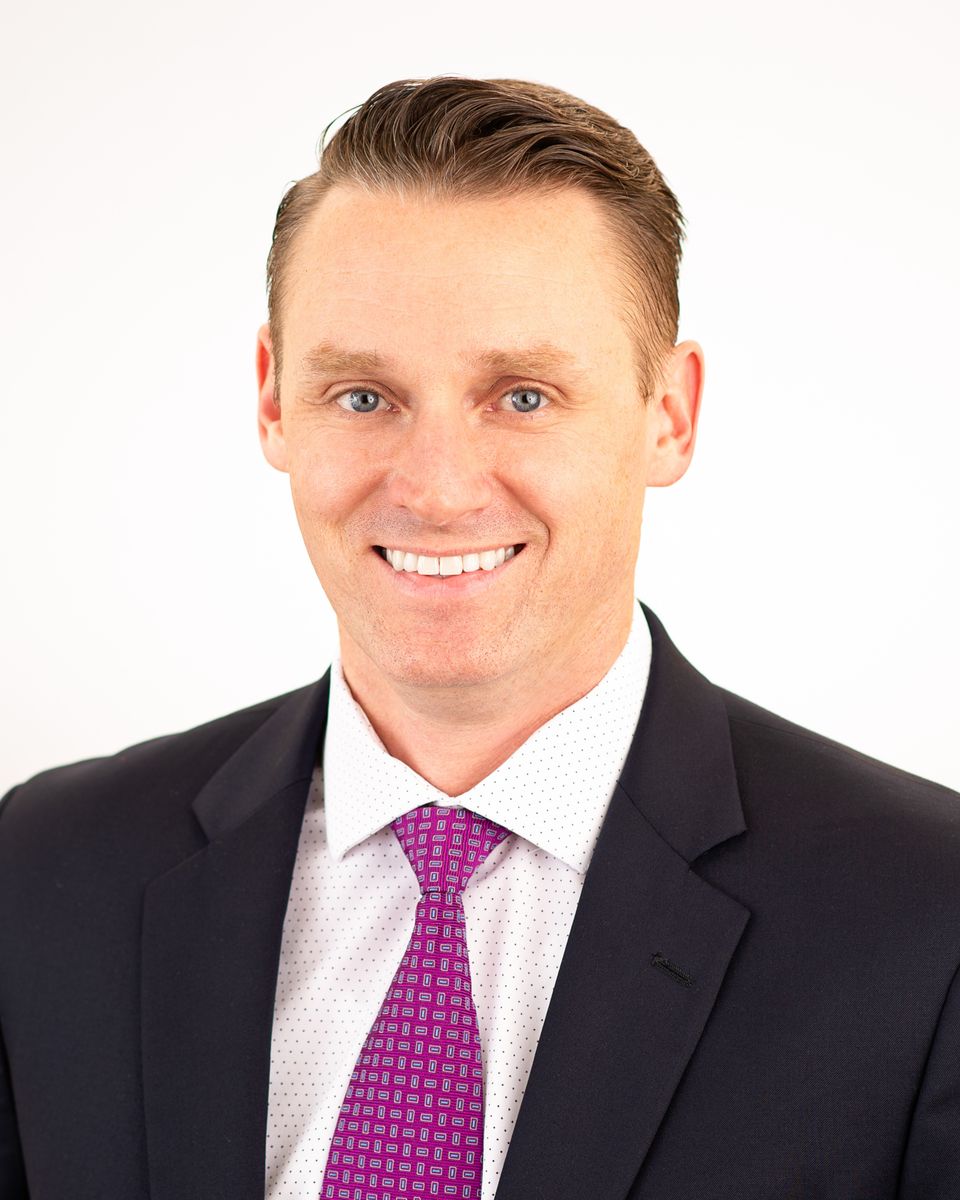 Meet Coach Jeff
Jeff Larsen is a Colorado native and graduate of Horizon High School where he played middle blocker and served as team captain. He attended and played men's club volleyball at Ricks College (2001-2002), the University of Utah (2016-2019), and the University of Georgia (2019-2020). As a men's club player, Jeff played Outside, Opposite, and Libero. He began his coaching career in his home state at Broomfield High School where he coached the girls' Freshman (1 year), Sophomore (3), JV (6), and Varsity (3) teams. He also coached the Fairview High School boys' varsity team and Juggernaut VBC 15's Cardinal team. Jeff continues to play with former teammates and players throughout the region and he is excited to coach at Direction VBC.